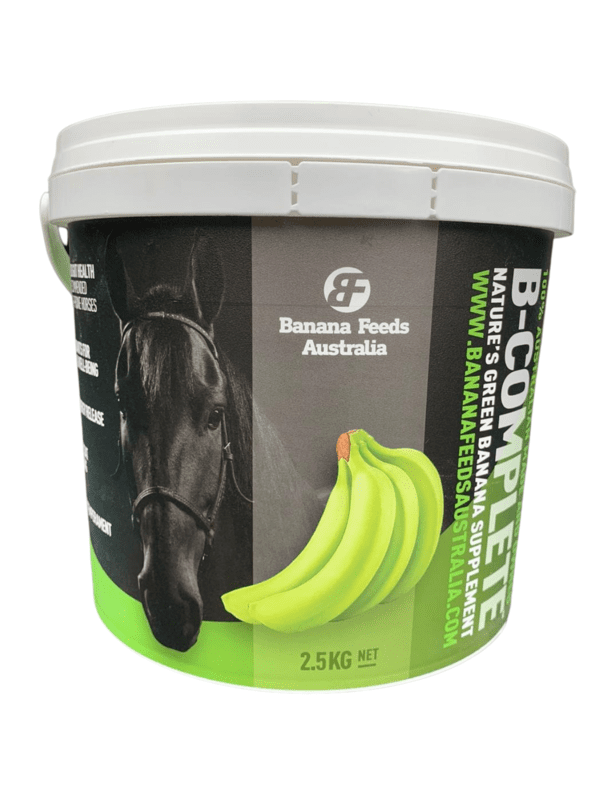 B-COMPLETE 2.5KG BUCKET
✓ Suitable for horses prone to ulcers
✓ High in natural antioxidants
✓ Supports overall health and wellbeing
✓ Coat condition and shine
Banana Feeds Australia B-Complete is a banana feed supplement, it contains 100% dried and crushed green bananas. There are many health benefits that derive from supplementary feeding of B-Complete these include:
Supports healthy muscle, brain and organ function from high

concentrations of powerful antioxidants which protect against free radical harm.

Beneficial for general wellbeing by maintaining healthy brain function.
Helps to maintain a normal gastrointestinal environment, whilst also providing a source of prebiotics, which help to nourish the microflora in the hindgut.
Suitable for:
Horses with digestive discomfort
Temperamental behaviour
Feeding rates:
20g per 100kg of bodyweight
For example a 500kg horse would have 100g per day.
Composition:
100% Dried Green Bananas