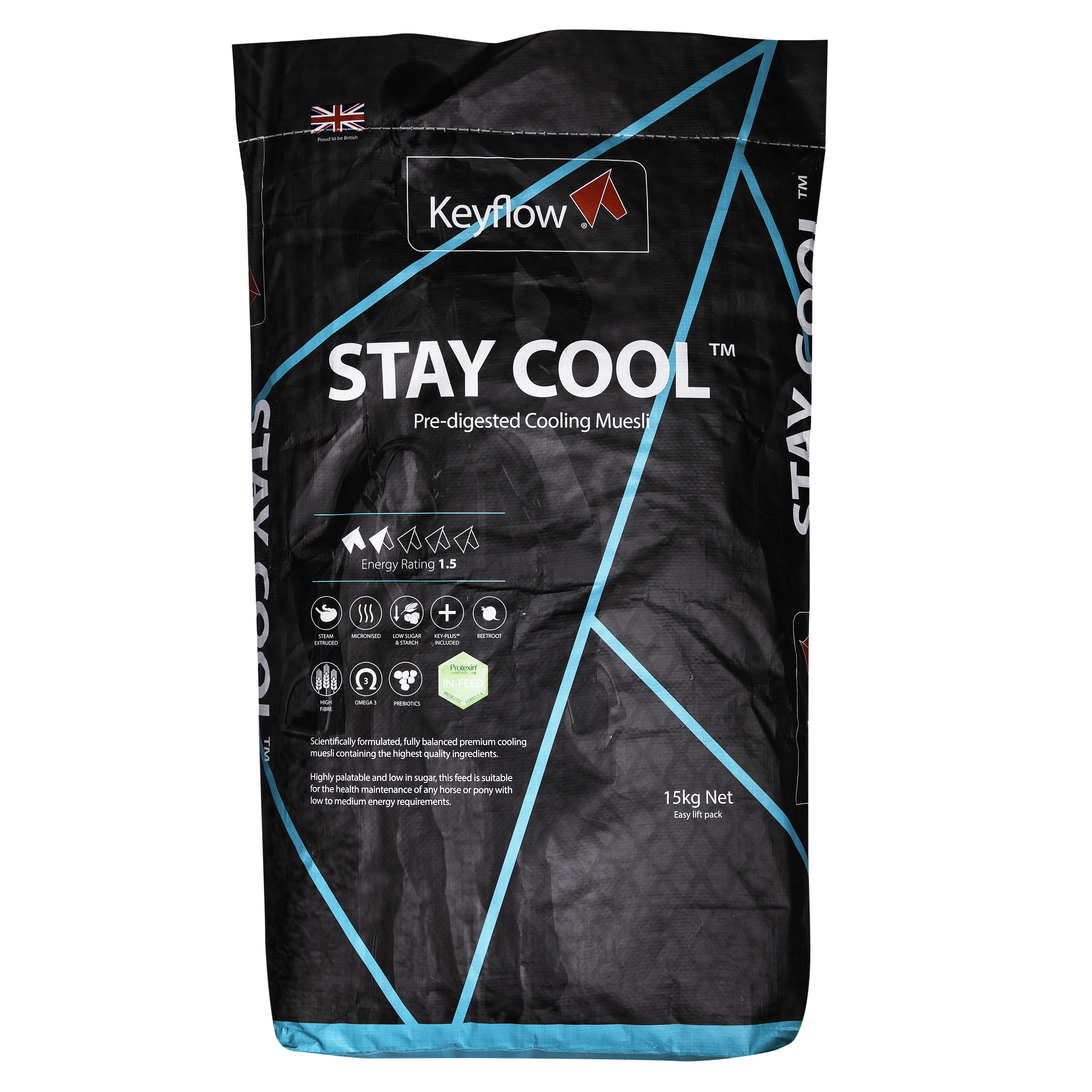 KEYFLOW STAY COOL 15KG BAG
Keyflow Stay Cool is scientifically formulated to provide a comprehensive, premium-quality nutritional package for horses and ponies at rest or in light to medium work.
We use 'pre-digestive' technologies including wet steam extrusion and micronisation to make the most important elements of Stay Cool 'muesli mix' over 90% digestible in the correct parts of their digestive system – meaning you can feed less, for more impact. It also means that the energy delivered by Stay Cool is slow-release, 'cool' energy.
Stay Cool is a dry, delightful looking muesli, with no added molasses, keeping it extremely low in sugar. We've also added prebiotics as well as Protexin® probiotics to keep your horses digestive system healthy.
We're very health-conscious, so have added cold-pressed (rather than chemical-extracted) rapeseed oil to boost the anti-inflammatory Omega-3 levels in your horses diet – the benefits of Omega 3 are countless.
Your horse will simply feel amazing to ride.
What makes Stay Cool so good:
Maximum nutrient absorption in the small intestine (pre-digested)

NO molasses

Low sugar / low starch

Prebiotics and Protexin® Probiotics to support gut health

Laminitis safe and barefoot friendly

Omega 3 boost

Combine with Pink Mash to form a complete and balanced calming diet

Easy and reliable to feed