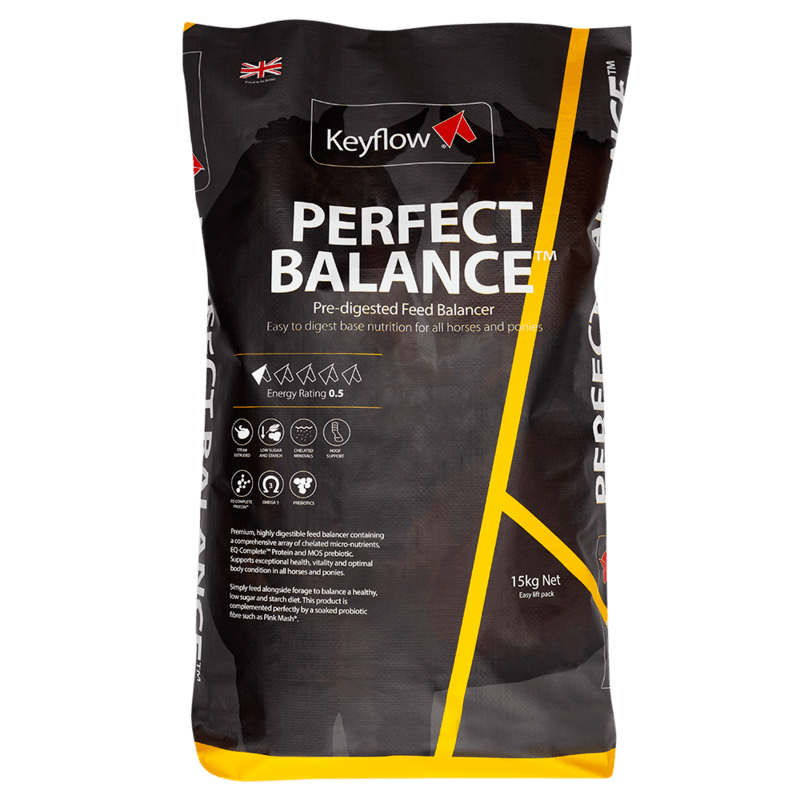 KEYFLOW PERFECT BALANCE 15KG BAG
Leading the new generation of pre-digested balancers. Perfect Balance is a versatile, high spec comprehensive balancer that has been wet steam extruded to maximise nutrient absorption in the small intestine.
Perfect Balance is an excellent choice for horses and ponies on forage based diets, box rest, good doers or to top-up the diet of those being fed less than recommended amounts of other Keyflow feeds.
Perfect Balance is also suitable for youngstock and mares in foal, particularly if turned out on pasture.
Why this Balancer is Perfect for your Horse:
Developed in conjunction with some of the World's top riders and leading nutritionists

Superior digestibility with optimum nutrient absorption

A precise balance of amino acids to support optimum muscle development and repair

Ideal for balancing a high fibre diet with low energy requirements

Low in Sugar

Low in Starch

Boosted levels of Omega 3 from micronised linseed and rapeseed

Barefoot friendly

Cost effective and low dose